Who is Tom Cruise?
Tom Cruise is an American actor best known as "Ethan Hunt," the famous character he created for the film/television series "Mission Impossible."  His movies are all considered either very good or popular.
He was born on July 03, 1962 in Syvcurs, New York. His acting career started during his young high school days which definitely explains a lot.
At the very young age of 19, he already starred in the film "Endless Love" before gaining the eyes of viewers for starring in "Top Gun." The movie received a massive public attention. Plus, his beaming smile and his intense eye contact attracted the hearts of his audience, which later became his trademark as an actor.
We can't deny that Tom Cruise has shown all of his incredible sides pertaining to his acting career. In spite of that, it is going to be a difficult challenge to choose what are Tom Cruise's best movies.
However, we have researched and also watched the movies to bring you this article about the best movies of Tom Cruise.
Mission: Impossible 1 (1996)
This movie was first released as a TV series and later became a film. The movie, which had gained enough viewers was first released in the year 1996.
This is the start of the very successful Mission Impossible series.
"The Cold War may be over, the spy genre is alive and well in Tom Cruise and director Brian de Palma's sometimes confusing and implausible thriller"
-Randy White
"If you unravel it, it won't fit back to the plot. But it doesn't matter a jot. This is, for the most part, enormous fun. You will not be disappointed"
– Mark Salisburry
Mission: Impossible 2 (2000)
Four years after the first release of the movie, another film was made as the second season of the series. This spy film was directed by John Woo and was also starred by Tom Cruise. He was also the film's producer. It became the highest grossing film that year and grossed more than $ 546.4 million. The reviews praised Tom Cruise's performance and the action sequences.
"This is terrific thrill ride of a movie, and Cruise just keeps getting better"
– Neil Minow
"Where the film succeeds, it does so with some style. Even if the Chinese maestro overcooks his continual rubber unmasking, he does reproduce his thumbprint touches with traditional flair"
– Mark Dinning
Mission Impossible 3 (2006)
IMF Agent Ethan Hunt is sent back in action to confront and capture the powerful arms dealer, Owen Davian after his former student has been kidnapped by the evil dealer while on a surveillance detail of Davian.
After Ethan's marriage, the IMF agents head toward Vatican to capture Davian to interrogate him about the "Rabbit's Foot." The mission succeeded. However, the villain was released by his team as the IMF agents are betrayed. For one more time, Agent Ethan Hunt needs to recover both the 'Rabbit's Foot' and to save his Wife, Julia who was abducted, making their whole mission more impossible.
"Tom Cruise is back for the third time with fiery ferocity, attempting the most impossible mission ever-cheating death itself"
-Bob Hoose
"This sequel is a boisterous and violent good ride, but for all the fun, it also includes some acknowledgement of costs, emotional, physical and political."
-Cynthia Fuchs
Mission Impossible: Ghost Protocol (2011)
The movie opens with Ethan Hunt breaking out of a Russian prison. It also has a breathtaking scene where Tom Cruise scales the windows of Burj Khalifa. What makes it all the more spectacular is that Tom Cruise does his own stunts. How did he do it? We also have the same question.
"Ethan Hunt is back, and so is Tom Cruise; any fans who were put off by hid tabloid fodder exploits swill be lured back by his considerable charms, which are all put to good use here."
– S. Jhoanna Robledo
"The new film is relentlessly roller coaster ride that doesn't give you moment to slit back and keeps the adrenaline pumping to dizzy, heights as Tom Cruise gets on this mission of saving the world".
-Times of India
Mission Impossible: Rogue Nation (2015)
The IMF is disbanded, and Ethan Hunt (Tom Cruise) is out in the cold. Their team faces off against a network of highly skilled special agents, the Syndicate. These highly trained operatives are hellbent on creating a new world order through an escalating series of terrorist attacks.
Ethan gathers his team and joins forces with British agent Ilsa Faust (Rebecca Ferguson), who may or may not be a member of the rogue nation. The group faces their most impossible mission yet.
The most memorable scene here is Tom Cruise hanging on the side of a plane. This is jaw-dropping as again, Tom Cruise does his own stunts kind of like Jackie Chan.
"Easily, almost nonchalantly, best in franchise, Rogue Nation dispenses with the dead weight of realism or relevance for a state-of the -art thrill making in a classical mould."
– Ian Nathan
"Make no mistake, this predictable movie is clearly part of the Mission : Impossible franchise–by which we mean it check of all the usual boxes."
– S. Jhoanna Robledo
"This is the rare sequel that leaves its franchise feeling not exhausted but surprisingly resurgent at 19 years and counting"
– Justin Chang
Mission Possible: Fallout (2018)
This movie hit the headlines before it was shown on movie screens because of Tom Cruise's injury during one of his stunts.
"A combination of thrilling stunts, insane, daring and clever writing make this a stunning piece of action cinema. Just be sure to take your heart meds first, and hold on tight."
– Helen O'Hara
" Mission: Impossible- Fallout' has a great mix of plot, pacing and performances that undeniably makes it the best entry in the franchise."
-Neil Soans
" Fallout is not only (easily) the best pure action movie of summer 2018, it's also the perfect culmination of the Mission: Impossible films thus far."
-Sandy Schaefer
Top Gun (1986)
"It's a solo mission. Yeah! And I'm going with him"
This film was released in the year 1986. It is an American Action drama film including the film stars Kelly McGilis, Val Kilmer, Anthony Edwards and of course the famous Tom Cruise.
This movie alone hit the Box Office grossing a $356 million which is lot more than the production budget $15million. This film, basically made him a legend and despite the fact that this film is quite old, the movie still maintained its popularity over the years up until now. You might want to see how Cruise just play as a 'fly' on the film!
Furthermore, the film won an Academy Award for Best Original Song for "Take my Breath Away" and is chosen by the United States Library of Congress to preserve in the National Film Registry.
Hoping for another 'Top Gun' movie release? Well, the sequel titled 'Top Gun: Maverick' is now filming and so is assumed for its next year's comeback.
Days of Thunder (1990)
"Speed. To be able to control it. To know that I can control something that's out of control"
This film 'Days of Thunder' belongs to the first of the three films to the star Tom Cruise and Nicole Kidman (the reason why Cruise and Kidman met). The movie includes spectacular action scenes just how Tom Cruise's famous movies are. What differentiates this movie from his other film is that it includes what we called the sports-action as it revolves around the story about a young car racer.
This movie is most likely the movie 'Top Gun' but in a car.
Basically, it is the over the top special effects and twisting plots that had been the cause of its huge success. And as a matter of fact, the film received positive mixed reviews including the review from the Monthly Film Bulletin wherein it described it as "simply a flashy, noisy star vehicle for Tim Cruise, one which- like the stock car he drives- goes around in circles getting nowhere".
Rain Man (1988)
"You were in the window. You waved to me, "Bye Bye Rain Man, Bye Bye."
Who knows that Tom Cruise had played as an obnoxious jerk, selfish wheeler-dealer and as a money-minded kind of man!
The movie is not about the typical action star Tom Cruise. In this, he plays differently yet effectively. He just proved to us that he can evenly act effective and true whether what role he's portraying. And so it looks like he never exerted any effort to it.
This film also gained and won different awards and so nominated for twenty-four other ceremonies. Thus, the movie received overwhelmingly positive reviews praising both Huffman's and Cruise's performance. And so the movie won four Oscars at thr 61st Academy Award the year after the movie was released. What an award-winning masterpiece!
You might have also wanted to know what's behind the title 'Rain Man'. I won't give the spoiler so that you, alone find it yourself.
According to the Rotten Tomatoes' website's critical consensus, " This road-trip movie about an autistic savant and his callow brother is far from seamless, but Bary Levinson's direction is impressive and strong performances from Tom Cruise and Dustin Huffman add to its appeal"
Amy Dawes of Variety also wrote that 'Rain Man' is " one of the years most intriguing film premises is given uneven slightly off target treatment."
Jerry Maguire (1996)
"Show me the money!"
A romantic comedy drama sports film that is directed by Cameron Crowe. The movie is all about this glossy 35 years old sports agent who finds love to a single mom and become closer to her you son, later on.
This movie raised $273.6 million on the Box office and was nominated for five Academy Awards including as the Best Picture and Best Actor for Tom Cruise.
Why don't you try this type of Tom Cruise as Jerry Maguire and fall in love with him and the story.
You now have the best movies of Tom Cruise. Which one are you going to watch first?
Are you interested in how laughter is the best medicine? Read here to find out.
Featured image CC BY-SA 2.0, by Gage Skidmore from flickr.com.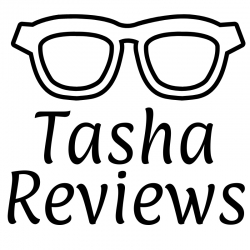 Latest posts by Tasha Reviews
(see all)