The Razer Seiren Mini and the HyperX Solocast are both really popular USB microphones and it's for a good reason. They're both capable of recording really high-quality audio, they're both small and compact and don't take up a lot of space on your desk. They're pretty affordable at around $50 for the Seiren Mini and about $60 for the Solocast.
Now, despite their many similarities, there are a few key differences that might make one or the other more suitable for what you want to use it for.
So, if you're trying to figure out which one of these to buy, this review is for you.
The Seiren Mini and the Solocast are both plug-and-play USB microphones. Meaning to get them up and running, all you have to do is plug them into your device.
There are no drivers and no software required. This makes them both really user-friendly.
Comparison Table
| Product | Image | Price |
| --- | --- | --- |
| Razer Seiren Mini USB Streaming Microphone | | |
| HyperX SoloCast | | |
How The Seiren Mini And HyperX Solocast Work
The Seiren Mini uses a pretty basic stand but it is adjustable. You can move it forwards and back and from side to side. And it does have a 5'8 7in a thread on the bottom which means it's compatible with after-market boom arms if you wanna get it set up on one of those.
Now, the Solocast on the other hand works a little bit differently. It's got a tension knob on the side that you have to loosen and then you can tilt the microphone backward or forwards.
And then, it also has the ability to swivel in a 180° from one side to the other, in 45° increments and it just clicks into place like that. It also has a 5.8-inch thread on the bottom and is also compatible with boom arms as well.
The stand on the Solocast is more versatile overall and it can help you get it into the right position for recording to make sure that you're getting the best quality audio. But where it falls short compared to the Seiren Mini is that it just doesn't seem as stable.
If you bump both of the microphones, you can actually see the Solocast moving back and forth and vibrating before it settles down. Whereas the Seiren Mini is pretty much rock solid stable the entire time. The Solocast's stand is a bit higher than the Seiren but they're pretty similar in size overall.
They're both made from a combination of hard plastics and a little bit of steel but the Solocast feels heavier and just stronger overall.
The Hyper X Solocast weighs 390g versus only 240g for the Seiren Mini.
They both connect to your PC with a type-A USB connector but the actual connections to the microphones are different. The Solocast uses a standard USB C connection. Which is pretty normal these days.
The Seiren Mini on the other hand, uses a micro USB connection which is also a standard. The difference is it sits inside of a custom cutout area.
This means if you ever have to replace the cable, it might be hard to find one just because it has to be able to fit inside that little notch.
Controls For The Seiren Mini And The HyperX Solocast
The Seiren Mini completely lacks manual controls of any kind. So, if you want to make any adjustments to the gain or mute the microphone, you're going to be stuck doing that in your system settings on your device.
For the Solocast, there's a nice convenient tap to mute button right on the top and a bright LED indicator on the front that'll let you know when the microphone is muted.
There is still no way to adjust the gain without going into your system settings but I think those two features are really convenient and they are a decent step up from the Seiren Mini that doesn't have anything other than a little tiny power LED on the front.
The Shock Mount
Now, one way the Seiren Mini stomps all over the Solocast is that it has a built-in shock mount inside the microphone capsule.
So, you can't see it, it's physically inside and not built-in to the stand like you see on some bigger desktop microphones, some higher-end stuff like that. But it is there and it is useful.
It can help reduce unwanted vibration sounds from making their way into your audio recordings and that can be really important.
If you want something like that for the Solocast, you're going to have to spend a little bit more money and get an after-market stand that has shock absorption built-in.
When it comes to the tech specs, these two microphones are nearly identical. They share the same bit-depth, frequency response, and sample rate and the pick-up patterns are actually really similar as well. You've got super-cardioid in the Seiren Mini and just standard cardioid for the Solocast.
And the difference is that the super-cardioid pattern is just a little bit more narrow than what you've got on the Solocast.
So, in theory, it should pick up a little bit less ambient room or background noise. But other than that in terms of tech specs, neither one of these is really offering any sort of advantage over the other.
Reviews: Seiren Mini Vs HyperX Solocast
Razer Seiren Mini USB Streaming Microphone
---
Performance For The Seiren Mini And HyperX Solocast
The HyperX Solocast has a little bit more of a rich and lively sound. But at the same time, it does pick up a lot more vibration sounds when typing and it does seem to get a little more echoey as it moves further away.
And then the Solocast also has the tap to the mute button and the LED indicator on the front that lets you know when you're muted.
And those two features alone are worth the extra 10 dollars over the Seiren Mini.
At the end of the day, these are both really solid options that are very similar in a lot of ways and yet, they each have a few different advantages that they offer over the other.
We would not hesitate to recommend the Seiren Mini either because both of them are really solid options at their price point.
Have you used one or both of the microphones? Let us know what you think about them in the comments below.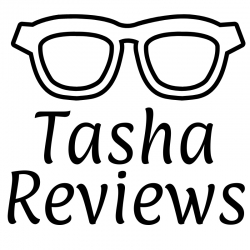 Latest posts by Tasha Reviews
(see all)