Earthquake can hit us without any warning. There is no sign that could help us know whether an earthquake is approaching. The weather might be good in the morning but in the afternoon we might be shaking and trembling because of a sudden earthquake.
As of the moment there is no device or equipment that could predict an earthquake, and the only thing that we can do is to be prepared. Earthquake has different intensities and the higher the intensity, the larger the damage it may bring.
Philippines is located inside the pacific ring of fire where a large number of earthquakes and volcanic eruptions occur almost every day.
There are also many active fault lines in the Philippines, and the biggest fault line is known as the West Valley Fault which runs through Metro Manila, Marikina City, Quezon City, Pasig City, Makati City, Taguig City, and Muntinlupa City.
The West Valley Fault moves in a strike-slip motion, and it could possibly produce the most dreadful earthquake that could ever happen and they call it The Big One. These past few weeks, the Philippines had experienced a trembling situation because of an earthquake.
It first hit Luzon, then Visayas the next day, and then Mindanao the day after. The Philippine Institute of Volcanology and Seismology (PHIVOLCS) reported that the series of earthquakes that hit the Philippines were from a hidden fault and not the West Valley Fault.
Many Filipinos are now afraid of the possibility of stronger earthquakes. Being prepared is the best thing that you can do in times of disaster.
You need to sustain yourself for days or weeks before an aid comes to help, therefore you need to pack your own emergency bag to ensure you have all the essentials you need to survive.
We prepared a list of the things that you should put inside your Earthquake Emergency Bag.
1. Food
After a dreadful disaster, everything is shattered including every mode of transportation, communication, and power. You will need a lot of energy, hence you need to eat to restore your strength. Pack non-perishable food that would last for at least three days. It is also a necessary to include high-energy, high-protein food to give you energy.
2. Water
A person can survive for days without food, but may die sooner without water intake. Include at least two liters of water for each family member for each day. This is not just for water intake but also for hygienic purposes and some other essentials.
3. Medicines
If you have a maintenance medication, it is better to include a 30-day supply of these since it may take weeks or months before drug stores operate again. Include also non-prescription medications for emergency situation.
4. First aid kit
This is very important since you might get hurt or get some injuries while vacating your place. This kit is used to treat minor injuries and to avoid infections and severe injuries. It is hard to receive medical care during this time since roadways are possibly collapsed.
It will just be difficult to see a doctor to treat you. Hence, it is best to include the basic first aid tools and essentials inside your bag to treat all your injuries. First aid kits are readily available in drug stores so it is less hassle for you to get one.
5. Hygiene kit
After getting hit by a calamity, you still need to observe proper hygiene to avoid the accumulation of bacteria that could lead to different diseases. You should include at least a number of shampoo, deodorant, soap, cleaning wipes, toothbrush and toothpaste, tissue paper, and waste disposal bags.
Always remember that a good hygiene lessen the possibility of getting a disease. It will also help you feel more comfortable and relax despite of the things happening around you.
6. Clothes
You do not need plenty of clothes. You only have to pack comfortable clothes and underwear that would last for at least a week. Take note that your emergency bag should be lightweight as possible to make it easier to bring. Make sure to pack only those that you will need to be as comfortable as possible so that you can move freely.
7. Extra cell phone and power bank
Although signals and communication are down, you need to contact your loved ones once the communication is back. Also cell phones nowadays are not just for communication only. You should also get a power bank since there is a big possibility that the power is also down.
8. Whistle
If you get stuck in your house or anywhere, instead of shouting, which can only consume most of your energy, you can use a whistle to call for help. You can also use the whistle to give warning to your family or you can use it as a way of communicating with each other.
9. Flashlight with batteries or solar powered flashlight
Since the power is down, you will be needing a flashlight to do some of your errands. A light source is necessary since total darkness might be unsafe. You should also include extra batteries for flashlights, cell phones, and other stuff. You need to survive for the next days and some of your gadgets require batteries, so you should prepare an extra for it to lasts longer.
10. Battery operated radio
This will allow you to monitor the situation. It can also help you to receive emergency alerts, and inform you if ever you need to evacuate your place. You may also know where and when to go to a safer and much accessible place.
11. Waterproof matches
If it is cold during the night, you have to create a fire. Aside from giving you warmth, it is also a necessity to cook your food and to boil water. Waterproof matches are very helpful for a person who needs to survive.
I don't think if they are readily sold in the market or any stores but there are do it yourself videos on the internet that tutor on how to make waterproof matches. The head of a simple match may be soaked on melted candle wax and that simple procedure lets you create waterproof matches.
12. Sleeping bags or blanket
After an earthquake or any calamity, you may not be able to sleep in your bed or even in your house. You should get a sleeping bag so you can have something to sleep on comfortably and to avoid getting colds.
13. Handy Tools
You need some multi-tool to help you fix your stuff. You will also need tools whenever you need to cut or fix things. It is necessary to put these handy tools in your bag because it will serve as your survival ally in case there things to be done such as removing, cutting, or screwing some things after the shock.
In case where there were no rescue yet from your local government, it will be one of your best gears to search for food, create a shelter, and rescue other people if possible.
14. Cash
You might think there is no need for money in times of disaster since there are no grocery stores, malls, and other stores that would operate during that time. But still, you need to have extra cash whenever you need to vacate your area.
15. Important documents
You should put all your important documents inside a waterproof envelope and place it inside the bag. Needless to say, these documents will play an important role for you cause it states your identification and losing them will give you a long and hard time to make a new copy.
Conclusion:
Earthquakes are one of the most dreadful calamities that could strike any minute, without any warning. It can knock out the whole town's electric power, break waterlines, make roads and buildings collapse, and turn down all means of communication.
Every single thing that you see may vanish in a glimpse of an eye. For a moment, you are just enjoying your meal together with your friends, but the next thing you see is a building shaking and shattering in front of you.
It is possible, and it is also devastating. However, we can turn this nightmare into a challenge, and all we have to do is to prepare.
Every household should have an emergency bag in case of fortuitous events. Preparing an earthquake emergency bag will help you survive a horrible disaster. This is what you need in times when you have nothing but yourself and your family.
A complete and cohesive emergency bag will help you turn a bad situation into something positive. Remember that you need to survive for at least three days before the rescuer and the government finally get in touch with you.
An emergency bag is your lifeblood when an unforeseen event happens. It carries everything that you will need to be safe and comfortable. You will rely heavily on your emergency bag since everything around you is devastated.
So what are you waiting for?
Prepare your own disaster emergency bag and make sure to consider everything that we have listed above. Always keep in mind, no earthquake or any disaster can bother you if you are prepared, not just physically but mentally as well.
Read more: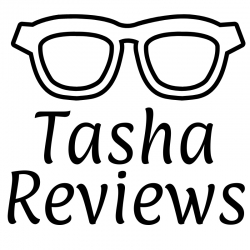 Latest posts by Tasha Reviews
(see all)