While everyone has been very busy shooting for a vlog, there are people who prefer to do a podcast. Did you know that before vlogging comes into the mainstream, podcasting is definitely on top of the trend list?
The term is a combination of the words iPod, an audio player by Apple, and broadcasting. In layman's term, podcasting is simply blogging through an audio file and sometimes video files.
Podcast has been a thing for the past years and shows no sign of slowing down. It maintains been in the mainstream throughout the years.
Many people think that podcasting is complicated, hassle, and quite expensive to start with. It is not easy to think of creative content that would attract and build a larger audience. Also, podcasting requires equipment like a good microphone, headphones, and any recording and editing software.
These are just some of the basic stuff you will need to start a podcast. At first, you will think that podcasting is quite complex, but once you start your own podcast, you will not regret it.
For people like you who want to start a podcasting career, this list will help you pick the right and affordable podcast item. Starting a podcast does not need to be expensive at all. You can start creating your own podcast with these gadgets.
Who says podcast needs to be costly when you have these five best budget headsets for podcasting? If you are working on a limited budget but want to start your own podcast channel, then this list of the budget-friendly headset is for you.
Comparison Table
Product

Image

Price

Mpow HC6 USB Headset with Microphone

Sennheiser Consumer Audio SC 60 USB ML

Logitech High USB Headset H540

Jabra Evolve 20 UC Stereo Wired Headset

Audio-Technica ATR2100 -USB Cardioid Dynamic Microphone

*Not a headset but the best option
5 Best Budget Headsets for Podcasting
Mpow HC6 USB Headset with Microphone
---
T
ech Specs:
Product Dimensions: 6.9 x 5.3 x 3.1 inches

Item Weight: 11.4 ounces

Shipping weight: 11.4 ounces

Oval earpads size: 3.39in (8.6 cm) maximum diameter

Connectivity: USB or 3.5 mm audio jack
If you want to start your own podcast channel, you need to have a quality headphone, right? You need to produce great sound quality for your content. Now, if you are looking for the best quality headphone at an affordable price, go buy Mpow HC6 USB Headset with Microphone.
This is the best buy for your future podcast channel. You can produce HD quality audio while comfortably wearing this headphone. With its noise-canceling microphone, you can record your voice without worrying about the interfering noises outside.
At an affordable price of less than $30, you can bring home this amazing headphone perfectly fir for your podcasting. You will never get to worry about its compatibility since it is it works well Windows, Mac, iOS, Android, and PC.
This is a perfect gift for people who love podcasting, or if you cannot wait for your loved ones to send you gifts, buy this for yourself. You will not regret buying this amazing headphone.
Sennheiser SC 60 USB ML – Double Sided Business Headset
---
T
ech Specs:
Product Dimensions: 0.9 x 0.2 x 0.7 inches

Item Weight: 3.52 ounces

Shipping Weight: 3.2 ounces

Connectivity: USB type
For someone who is just a beginner in podcasting, this headset is best for you. This headphone produces HD audio quality and is designed to be friendly equipment for people with limited knowledge about technology.
With all the functions needed for a quality sound experience, this headphone is a good buy. For less than $70, you can bring home this headphone and start your own podcast channel.
If you are a first-timer, you might still be finding out the perfect sound combination, and your ears might get damaged, right? Do not worry, because this headphone is well built with ActiveGard technology to guarantee your protection against any acoustic injury.
This headphone is perfect for recording and consistently produces clear audio quality. What are you waiting for? Get your own Sennheiser SC 60 now.
Logitech USB Headset H540
---
T
ech Specs:
Product Dimensions: 7.9 x 5.8 x 2.8 inches

Item Weight: 6.7 ounces

Shipping Weight: 6.7 ounces

Connectivity: USB type

Compatibility: Windows 7, 8, 10, and Mac
If you are looking for a simple and multi-functional headphone, then this new Logitech USB Headset H540 is for you. Experience a crystal clear audio quality with this very affordable headphone.
Comes with a rotating boom microphone and a noise-canceling technology, this headphone is a must-have for beginner podcaster.
You can easily master the art of podcasting if you use this functional headphone because it is very easy to operate. At a price of no more than $25, you can already practice your podcast skit.
Jabra Evolve 20 UC Stereo Wired Headset
---
T
ech Specs:
Product Dimensions: : 6.1 x 6.9 x 2.3 inches

Item Weight: .16 ounces

Shipping Weight: 12 ounces

Connectivity technologies: Wired

Weight: 4.54 grams
You can now easily work on your podcast career with the use of this professional headphone designed with easy access to its functions.
Its voice call service and noise-canceling technology make it one of the best headphones in town.
Jabra Evolve 20 UC produces great sound perfect for your podcast channel. Get one of these now, act like a professional podcaster, and start your career as a podcaster.
*Not a headset but the best option
Tech Specs:

Product Dimensions: 183 mm (7.20") long, 51 mm (2.01") maximum body diameter

Weight: 268 g (9.5 oz)

Frequency response: 50-15,000 Hz

Bit Depth: 16 bit

Output connector: USB type / XLR type

Power Requirements: USB power (5V DC)

Headphone Output Power: 10mW @ 16 ohms
You might ask why we included a microphone in this list, simply because one of the essential equipment you need to start a podcast is a microphone. The quality of your podcast depends on your microphone since it will serve as your recording equipment also.
If you have a not so good microphone, then your voice might sound unclear or inaudible. Hence people will definitely not waste their time listening to you.
That is a waste of money, right? And if you are looking for the best yet affordable microphone suited for your podcast, try this Audio-Technica ATR2100. It delivers smooth sound quality and removes unwanted noise. Try one now, and you will surely not regret this.
Conclusion
People always think that high-quality products are also expensive ones since it is made with highly maintained and of course costly raw materials. This is a common misconception, especially when buying anything related to technology.
Sometimes what makes the product expensive is the brand, but if you are going to compare it with other products, both have the same quality. You can definitely have the best product without going bankrupt.
Podcasting is becoming more and more relevant because of its perks. No one is stopping you from trying and exploring a new hobby. You might be the next podcast star so start podcasting now. But you need some basic equipment to start your podcast channel. ​
You do not need to worry about what's the best or how much it would cost to purchase because we listed them down for you. However, this list is just a guide if you are going to buy because at the end of the day, it is still you who will decide whether you are going to purchase one of these or none at all.
Always remember that starting a podcast, or whatever it is, maybe does not need to be expensive. You just have to explore other products that might give the same quality but an affordable price.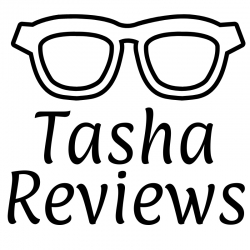 Latest posts by Tasha Reviews
(see all)