Computer mouse technology has been advancing by far since the first time it was invented in 1964. With just a wooden shell, circuit board and metal wheels.
Computer mouse has developed itself into different types which include. But not limited to, trackball mouse, optical mouse, and wireless mouse.
The trackball mouse works by translating the ball's movement on a flat surface as a cursor to the computer. .
However, it is not that cost effective for it is more subject to replacement because of lost balls . And unrecognizable ball movements because of dirt accumulating from continuous rolling.
As a replacement to the trackball type mouse, the optical mouse was introduced in 1980. Which uses infrared technology to detect movements to be translated as the cursor's movement. Moreover, wireless technology had already invaded the world of computer mouse.
Which made it ergonomically designed for most of its users. It avoids tangled wires and eases the user from fixing the wires after using it. With just the use of Bluetooth receiver and battery, it is made possible.
​Today, much emphasis is given to improving consumers' convenience in using a computer mouse. If you are a fan of the ergonomically made mouse. Anker Vertical Wired Mouse might be one of its kind that you can consider putting in your buying list.
| Product | Image | Price |
| --- | --- | --- |
| Anker Vertical Wired Mouse | | |
| J-Tech Digital Vertical Mouse | | |
| Evoluent VM4R Vertical Mouse | | |
| Logitech MX Vertical Advanced Ergonomic Mouse | | |
What is Vertical Mouse?
Vertical mouse is a type of computer mouse that sits differently from a regular horizontal mouse. The word itself, vertical, clearly depicts its appearance for it is angled in an upright position. Furthermore, its buttons are placed at one side of its vertical orientation.
Vertical Mouse Vs. Regular Mouse
Basically, its main difference is on how it is oriented. A vertical mouse is vertically angled while a regular mouse sits typically horizontally. Although it may sound like I am stating the obvious. Saying this main difference between these two mice leads to the creation of some other differences between the two.
Differentiating the two, the vertical mouse is the most ergonomically designed for it considers the user's ease of use because of its form. With a vertically angled design, the vertical mouse reduces the pain in the wrist and in the forearm by keeping the wrist in a proper position.
On the other hand, a regular mouse, even though it is the typical type. Also, conventionally used since then, does not offer the convenience that the vertical mouse provides. Its design is flat in nature, and the user is holding the mouse in a manner that the palm is facing the surface.
The main advantage of a regular or horizontal mouse is that it is familiar to most users. Therefore, they do not have to adjust their way of using a mouse. What I am trying to imply here is that a vertical mouse is a more convenient mouse to use than the one that we are used to in our personal computers and laptops by offering health benefits to its users.
Since we are into benefits, vertical mouse provides health benefits by getting rid of strain and discomfort in using the mouse for so long.
Making some bones in hand and forearm relaxed at a certain angle. Unlike the regular mouse that causes the bones in the forearm cross. When this happens, muscles grow in the forearm, and it results in muscle strain and tiredness.
Another difference between the two is in the efficiency of using it. Since vertical mouse avoids strains in wrist and forearm, it would be more efficient for the user to use it rather than the regular mouse.
Ironically speaking, even if you buy a cheaper regular mouse as compared to a vertical mouse. It would be more expensive to use a normal.
For some health reasons, vertical mouse reduces injuries like strain injuries, arthritis, fatigue. Also, more severe muscle and bone injuries that is costlier to finance with.
Who Is Anker?
Since we already defined what a vertical mouse is, then you might be curious what Anker does mean. Actually, the question should not be a who, but rather a what. For the word, Anker came from the German word which means ship anchor.
Now, talking about the company, Anker is founded by Steve Yang. An engineer who quit his job in Google to establish this company. Also, create products that he thinks the world needs. His main thinking is that he could offer accessories. That are priced way lower than what some big brands deal.
Anker is known as one of the global leaders in charging technology for different gadgets and uses. But it also opened itself to offering other products. Such as power banks, home gadgets, computer accessories. Like a computer mouse and others.
About Anker Vertical Wired Mouse
Anker Vertical Wired Mouse has been named by its company as the mouse of the 21 st century. By having in its highlight the fusion of class, functionality, and comfort.
This vertical mouse takes away our conventional thinking of how we perceive computer mouse. Mainly because of its sleek, sexy and vertically designed feature which if you see is genuinely futuristic in looks.
It is made in that way to increase its functionality, comfort, and ergonomics for most users of computers at a very affordable price. It has a handshake grip access buttons with adjustable sensitivity levels for improved tracking. That has ranges from 800, 1200 and 1600 DPI.
Moreover, Anker Vertical Mouse is designed to provide an easy-access use by having a five-button control for dragging files. Furthermore, dropping them and selecting a large volume of data. That is indeed an innovative way of improving controls over your computer.
Anker Vertical Mouse is compatible with almost all types of computer operating system such as, but not limited to Windows 2000. It is a also compatible with XP/ Vista/ 7/ 8/ 10, Linux, Mac OS X.
Saying so, Anker Vertical Mouse possesses the benefits that a vertical mouse does have. Refer to the differences between vertical and regular mouse above.
Anker Vertical Wired Mouse Vs. J-Tech Digital Vertical Mouse
J-Tech Digital Mouse is one of the commonly sold vertical mice in the market. It also offers an ergonomic design for comfortable and easy use.
Like Anker, it has an adjustable sensitivity control that fits your desired responsiveness and accuracy of the cursor. But unlike Anker, J-Tech only has two-thumb buttons that can be used in a forward and backward navigational tool.
Also, it is more expensive than the Anker Vertical Mouse.
Tech Specs

Connectivity Technology




Hardware Interface




Item Dimensions




Item
Weight


Platform

Sensor Technology

Receiver distance




Windows XP, Linux, Windows
Vista, Mac OS X,



Anker Vertical Mouse Vs Evoluent Vm4r Vertical Mouse
The Evoluent VM4R Vertical Mouse offers prevention from having your wrist strained from long time use of mouse by creating a design that lets your right hand rest in a neutral position.
Another feature of this mouse is its programmability as you can set the function of each button of the mouse and adjust the sensitivity of the pointer from low to high.
It could have been a good matchup between Anker but its price far way higher by 3 times or more as compared to Anker Vertical Mouse's price in the market.
Tech Specs

Connectivity
Technology




Hardware
Connectivity




Item
Dimensions



Item
Weight




Sensor Technology




Platform






Windows XP Home Edition, Windows XP
Professional, Windows Vista Business,
Windows Vista Home Basic, Windows Vista
Home Premium, Windows Vista Ultimate



Anker Vertical Wired Mouse Vs. Logitech Mx Vertical Advanced Ergonomic Mouse
The Logitech MX Vertical Advanced Vertical Ergonomic Mouse had put on effort in improving their ergonomic design by conducting a study on how they will add more comfort to their users. In addition to that, they placed much emphasis in having a high efficient tracking that reaches up to 4000 DPI.
This kind of high precision sensor makes the user of the mouse use 4x less hand movement as compared to other computer mice that are being offered in the market. You can also use this mouse up to three computers, navigating them one computer at a time, where you can manage to transfer a file to the other computer using their advance program.
Lastly, its battery is rechargeable and its fully charged battery can stay for a 4-month long period. Comparing to Anker Vertical Mouse, it seems that Logitech offers more, but it does not mean that Anker is losing. Anker is almost 7 times cheaper as compared to a 100-dollar Logitech mouse, wherein Anker Vertical Mouse can offer ergonomics, efficiency and economy at a low price.
Tech Specs
| Flow control | Easy switching | Ergonomic | Rechargeable |
| --- | --- | --- | --- |
| | | | |

Laser-grade tracking



Wireless connection

USB
/Bluetooth






Conclusion
Anker Vertical Wired Mouse is a product that has a sole objective of making your working easier and better. Offering a comfortable, functional, and affordable mouse. Anker Vertical Mouse, emphasizes three E's: Ergonomics, Efficiency, and Economy.
Ergonomics is to keep you away from the pain and possible injuries of using your conventional mouse. Also, giving you a comfortable feel while having your work done.
Efficiency because with comfortable working experience, you get to finish your works quick and you can do more. Notwithstanding the functionality that each button of the mouse offers.
The economy for it offers all that you may need at an affordable price. For even if there are hundreds of computer mice out there offering you higher grades of functionality and comfort but if it will cost you so much money. Thus, choosing Anker Vertical Wired Mouse will be the best option for you.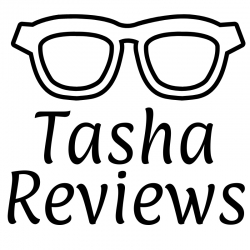 Latest posts by Tasha Reviews
(see all)